This week, Elizabeth Diane Martin explores how individuality influences creativity.
---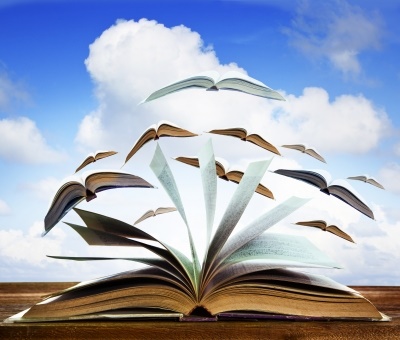 If there is one thing constant in human nature, it is that each of us reduces the chaos outside of us by creating a highly personal and private environment of one human being: yourself.
There is no straight path in the swirl held in our private premises. We humans are a rolling conundrum of apparent contradictions, living life at four levels—intellectually, emotionally, physically and spiritually—automatically and intuitively. This self-culture ensures the survival of personal identity, what distinguishes you from all other persons.
Individuality is the source of original work.
Whether it is in the arts, or in the more subtle expressions of love and devotion, originality is the gift each woman brings into her life and out to the lives of others. If creativity is to be understood, the internal experience of a person must be understood.
CREATING FLOW
A natural inner navigation system works for us to maintain ownership of our identities. In hindsight, we see this more clearly. To get a feel for the path your life unconsciously indicates, take time to review your life. Paint your life history with broad strokes by taking note of how you felt at the end of 12-year phases: at age 12; age 24; age 36, and so on. Identify major decisions you made about life, based on your experiences up to that point. Linked together, these turning points are clues to your identity.
The flow of life comes when the heart, mind, soul and body are united in purpose. The heart and spirit are anchored outside of time, and that attachment to timeless intangible values keeps us on course with meaning. It is the reaching from the heart that goes beyond the physical world and draws us toward inspiration that fuels life.
This is why creativity has the power to affect others at an unconscious level – heart to heart. As you pick up on the unconscious movement of your life, you will mature into the purpose you were born with and become comfortable with expressing it.
Through self-evaluation, and realizing the value system anchored in your living history, you align your mind with natural, instinctive creativity.
NATURAL, INSTINCTIVE CREATIVITY
Our natural tendency is to lean forward, toward the future. It's that leaning forward that is the basis of love. What stirs the heart toward love is unconscious, self-renewing, positive and unquenchable. You are willing to extend yourself in the direction your heart is stirred. Extending yourself – exposing your true self – increases love. Beauty in art, music and artful writing cultivates love. Childlike innocence, kindness, and friendship are things that encourage us to "lean forward," to take chances in life.
Leaning forward is the subtle guiding influence in our hearts, and it speaks to the unconscious mind in whispers. Unrealized intentions are held in the subconscious, waiting for an opportunity or the right time to be carried out. Involuntary response is love that acts without checking in with your conscious mind, and love will always win, no matter how long it takes.
Inspiration breathes life into your heart, first, and then invigorates your whole being. Heart motivation makes work light, and you become renewed as you work. This is the life of a creative person.
Workers in the arts find that life's "downs" enhance its "ups," in a way that refines our perception of good, or identifies the un-good, in contrast, or put joy and loss together in a place where they complement each other.
To be yourself requires enormous strength. In the heart is the strength we need for a lifetime; strength to endure, to overcome, to grow, to create, and to be happy. All that you are fits perfectly in your life and makes it unique. Allow it. Lean into the good and create!
---
Elizabeth Diane Garcia Martin of Pikes Peak Branch NLAPW writes about the attributes of originality. Elizabeth uses insight as an artist, and knowledge as a system analyst, to understand the design of human nature. In the raw design of her own nature, she discovered the natural system that follows the first breath of original thought. 
Elizabeth will release her first major publication in 2018, a book that explores the spontaneity that characterizes a person's unique life path. Stay in touch with Elizabeth through her website and The Art of Perspective business page on Facebook.

 "Open Old Book Page On Wood Table With Flying Books…" by khunaspix / FreeDigitalPhotos.net
OUR GUEST BLOGGING SERIES WILL END ON OCTOBER 13th. Submissions for the series are now closed. We thank all Pen Women who submitted work for our Creative Inspirational Wisdom and It's A Creative Business guest blogger series. We look forward to giving an update on the status of Creative Genius at Work, an anthology that will include posts from these two series, soon.