(See more news: News from Pen Women and Branch News.)
Letter from the National President Evelyn B. Wofford, Summer 2019
The Talent Among Us
Every once in a while a person hears something or reads something that makes a particular impression because of the succinct and powerful manner in which its truth is expressed.
The Reverend Robin Johnson Moscati, the League's fourth vice president who also holds the position of chaplain, delivers an inspiration before each Board of Directors' meeting, and each is truly inspirational.
I have chosen in this article to share the words that were given by The Reverend Moscati before the April 27, 2019, board meeting. I trust that they will be an inspiration to each of you as they were to the board's members.
God's Signature
Something that is becoming more frequent in our techno-savvy culture is the electronic signature. I need to sign for debit or credit sales on a pad or a square with a pretend pen with no ink. My check-in at the hospital for X-rays or blood work includes a hand scan machine, which is a cross between a kindergarten-type outline and an airport body scan. I am told it reads the blood vessels in my hand, meaning that my fingerprints are passe.
I, however, do not agree that my fingerprints are irrelevant. I happen to like the fact that no one has MY fingerprints. It reminds me of what I know of snowflakes: No two are alike. Not alike, but all the same, especially when creating a snow angel or a snowman, or cleaning the driveway.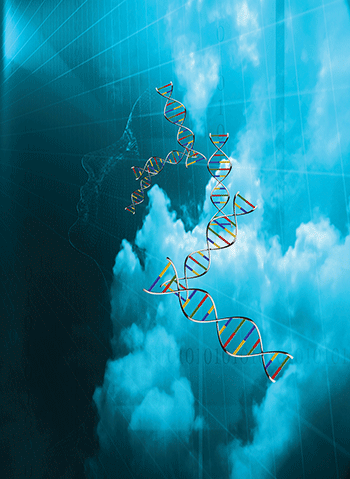 Is that how our Maker sees us? Each one is special and individual, yet all are of one type. As children, many of us sang, "Red and yellow, black and white — all are special in His sight. Jesus loves the little children of the world."
To that, we can add the artistic variations: tan, brown, copper, almond, ebony, ecru, bronze, beige, olive, ruddy, ivory, and even freckled. The Almighty is the creative painter with the eternal pallet.
Likewise, the Spirit of a sculpture adds texture to our worldly lives. Not one of us is the same body type unless we have an identical twin. Even twins have different voice patterns and fingerprints. Imagine the meticulous attention to detail by our voice composer and skin sculptor to make sure that every single one of us has our own identity, our own specialness.
A fingerprint can now log-in to a smartphone or can link files to names and addresses. If Ancestry.com develops a fingerprint log-on, it will connect us to our cyber DNA, family trees, and ethnic genealogy.
I prefer to look for an artist's fingerprints on statuary and within artistic expressions, rather than ponder who knows what about whom in the electronic cloud. Books have been written about "God moments," which I prefer to call "God's fingerprints."
What I mean is, I marvel at evidence and glimpses of divine influence in our daily lives that appear to have been put there by the Maker. When some will credit coincidence or karma or zodiac alignments, I thank God for reminding me of God's presence in the world and in my life.
Each of us has God's fingerprints upon us and we are signed works of art. The Artist stands back from time to time to admire how wonderfully and beautifully made we are. Sometimes a bit of tweaking can take place, but overall we are knitted together perfectly from the moment of creation. That signed piece of art, finely written poem, and original soundtrack is you; it is me; it is each and every one of us.
"I will put my law in their minds and will write it on their hearts, I will be their God and they will be my people." —Jeremiah 31:33
Holy One, thank you for giving us art and words and music to express our inner specialness. We pray that our expressions will not only bring us pride, but will also give you glory for the individual gifts that we have been given. Our blessings have your glorious fingerprints and traces of the Divine are always present in our minds, in our hearts, and in our talents.
Amen.
—The Reverend Robin Johnson Moscati
---
Letter from the National President Evelyn B. Wofford, Spring 2019
The Mission Continues
One of the privileges and pleasures of being the national president is being able to visit our branches. Since taking office in May, I have been a visitor at meetings of the Chevy Chase, D.C., and Alexandria branches here in the D.C. area; and, very recently, meetings of Santa Clara County and Diablo-Alameda branches in California. What a treat it has been to meet wonderfully talented women who are at work promoting the mission and values of our League!
Among the things that I have noticed consistently in my visits are emphases on outreach, membership recruitment, and exposure to the League itself. In most instances, outreach is accomplished in the form of services to community agencies, especially schools, and scholarship and award opportunities. Membership recruitment is often intertwined with outreach and exposure to a branch. I observed two wonderful examples in California.
The Santa Clara County Branch "Celebrity Luncheon," which takes place on the first Saturday of February each year, is both a fundraising activity for scholarship monies and a recruitment tool for new members. The luncheon honors women in the county who have achieved professionalism in the arts.
Most frequently, these women are not Pen Women but because of their accomplishments, they are eligible for membership and become members of the Santa Clara County Branch. This luncheon also features a silent auction and raffle during which funds are raised for the annual student scholarship awards.
The program gives awards of $1,000 in the categories of art, music, and writing. By supporting students in the arts, the branch is laying the groundwork for lifelong involvement in the arts and future active membership in NLAPW. It also encourages student membership.
Another form of outreach and exposure to the League that I witnessed was the marvelous art show titled "Celebrate Women," featuring works by members of the NorCal Branches of NLAPW. It ran Dec. 13 through March 1 in the John O'Lague Galleria, located in the Hayward City Hall and sponsored by the Hayward Arts Council. What a nice way to introduce our organization to a very diverse audience!
I know that branches across the United States are engaged in similar activities, and our national membership needs to be aware of them as examples to applaud and emulate. I have highlighted these branches because I saw in action the types of outreach that were outlined in Gail Speckmann's article in the Winter 2019 issue of The Pen Woman. Please continue to let us know what is going on in your branch or area.
In other matters of national interest, Pen Arts continues to host events to expand its outreach and exposure to the community and its members.
• On Feb. 3, Swap DC attracted over 350 people interested in swapping their "stuff" for someone else's "stuff."
• On Feb. 10, a totally different crowd enjoyed our beautiful building when members of the Washington Opera Society hosted a pre-spring fundraising event. This gala affair featuring tenor Jesus Hernandez and pianist Barbara Wilkinson drew over 70 attendees.
• March will feature at least one jazz event.
• First Friday Art Walks continue.
• Three workshops are planned for May and early June.
Visit our website at nlapw.org/events to see some of the regular events.
We continue to make our presence felt in Washington, D.C., just as all of you are doing in your respective locations. Outreach at every level requires energy and hard work. I am extraordinarily glad that Pen Women understand what is required and continue to encourage, recognize, and promote the production of creative work of professional standard in art, letters, and music.
— Evelyn Wofford
P.S. I returned to D.C. from California totally energized by the very active Pen Women in NorCal. Would anyone else like a visit from the president?
---
Letter from the National President Evelyn B. Wofford, Winter 2019
The League Is on the Move
I am sitting in my office wondering what I can complain about this go-round. Freezing temperatures have pretty much eliminated the actual weeds that I have been fighting, so I guess I am good to go on that front. The weather? Well, it is cold. Snow, sleet, and freezing rain are in the forecast.
Mind you, my home state of Mississippi has already had snow, sleet, and freezing rain, so I can't very well rant about this terrible northern weather happening before the middle of November. Maintenance issues and administrative tasks, while still posing challenges, are for the most part being handled routinely. So… complaints are out, positives are in.
Pen Arts is a busy place! The first Saturday of each month, the D.C. Branch hosts its meetings here and has been opening its programs to the public. The second Saturday of the month, the General Federated Women's Club-DC meets here. The members are interested in partnering with NLAPW in some community projects.
For the past three months, our Pen Arts Gallery has been open to the public for the DuPont Circle First Friday Art Walk. Attendance is growing. On Sept. 29, the gallery participated in the D.C. Art All Night event, with 480 people visiting. Writing and art workshops conducted by young women from the D.C. area have been offered to interested community participants every other Saturday since September. Janea West, director of operations and events, is doing a fine job advertising NLAPW and Pen Arts.
Board week was particularly busy. On the Saturday before the board meeting, Pen Arts began to welcome Pen Women who were coming in to attend Smithsonian instructor Lauren Kingsland's workshop, Design Your Day, which took place Sunday, Oct. 14. She led the participants in creating an individual quilt-for-the-hand, designed to elicit peacefulness, contemplation, and mindfulness. It was an extraordinary workshop.
During the week as board members arrived, they set about performing needed tasks at Pen Arts and participating in committee meetings. The board meeting on Saturday went extremely well, with only two members unable to attend. In the evening, board members and the public were treated to a delightful musical performance of Appalachian folk songs by National Treasurer Barbara Nunes, who sang and accompanied herself on the dulcimer.
Among actions taken by the board were the amendment of the League's long-range plan and the decision to begin fundraising activities to match the McGrath Family Trust donation. My firm hope is that by the time members are reading this article, the League is well on its way to the $25,000 match.
Other important positives of note:
• Our webinar offerings are being accessed and are bringing in much needed revenue. If any of you would like to record a webinar to add to our library, please contact Candace Long at candacelong@me.com.
• Jamie Tate continues to accept proposals for workshops to be hosted at Pen Arts. Please contact her at jamietate@tecinfo.net or 662.822.1491.
• Booz Allen Hamilton has added NLAPW to its Log Volunteer Hours Program thanks to a nomination by Carlton Reid, who is an employee of the firm, the husband of D.C. Branch President Grace Reid, and the son of former NLAPW National President Dr. Bernice Reid. This opportunity will be a major resource for the League, and plans are being formulated to effectively access this asset.
• New membership is occurring in a number of branches, and former members are renewing their membership under the new guidelines that were adopted this year.
I cannot deny that the League still faces difficulties. New membership has not yet offset the losses that have occurred over the past several years. Offices at the national level are still unfilled. Tax problems remain. Negatives to be sure, but the League is on the move.
We are making a difference in all the areas where branches and members-at-large are located. We are not, like those weeds, withering on the vine.
Did I mention that it is cold up here?
---
Letter from the National President Evelyn B. Wofford, Fall 2018
Cleaning the Garden — Still
Just so there is no misunderstanding, I abhor, despise, and detest weeds, and I hate all the physical activities necessary for their eradication. I began my tenure as president ridding the gardens at Pen Arts of weeds, and I am still trying to ride herd on the pesky little devils.
Many maintenance tasks befall the president of NLAPW, and having been on the board for the past four years, I was very much aware of what lay before me. Unfazed, I have tackled the issues as I would if I were handling them at my own home.
I have cleaned or replaced air conditioner filters (12 thus far); tackled drainage, plumbing, electrical, and appliance issues; made sure that the refrigerators were operating properly and were clean (all three of them); washed and folded bed linens and towels after the departure of guests; cleaned bathrooms (there are nine of them); dusted, vacuumed, swept, mopped as required (the two- or three-person cleaning crew works three hours a month, and this building has 21 rooms).
Maintenance issues I can handle — but these weeds.
Certainly, administrative tasks fall under the purview of the president. After all, administration is what the presidency is all about, isn't it? How wonderful to be able to talk to League members, to officers of branches to address questions, to offer aid when problems arise or congratulatory remarks for achievements, to interact with board members as plans for the League are made! How important to see that policies and procedures are followed, a functioning filing system and database are in place, regular office hours are established, financial checks and balances are established, national board members understand and accept the responsibility of serving at the national level, and officers at the branch level understand and accept their responsibilities as well!
Administrative tasks I truly enjoy — but these weeds.
So why am I subjecting myself to the heat and humidity of this oppressive Washington summer? Because first appearances make a difference.
The first thing that a visitor sees when approaching the Pen Arts building is the garden area. I want a visitor to notice the deep-red blossoms of the crepe myrtles and the bright purple of the althea blooms, the sunny yellow flowers of the daylilies, which are struggling to maintain an appearance, and the purple spikes of the monkey grass border that fronts the beds. The weeds have to go so the garden can make its statement.
Pen Arts and NLAPW through its Board of Directors are making a statement as well. Numerous guests have visited these past several months, welcomed in most cases by the League's charming Presidential Assistant and Director of Operations and Events Janea West.
The June board meeting was well attended and board members immersed themselves in the business of directing a nonprofit corporation. They studied the bylaws and standing rules of the League; familiarized themselves with policies and procedures; looked carefully at the League's financial condition; and discussed very seriously how the League can address its mission of providing educational, creative, and professional support to members and nonmembers in the disciplines of art, letters, and music.
Among the actions that have been taken by the board are a revival of the League's webinar and workshop initiatives for professional development and creative inspiration, opening Pen Arts for neighborhood events and tours, and promoting the fact that members and their families can stay at Pen Arts for a very reasonable fee while they visit Washington and can even stay for free if they perform assigned tasks for the League.
Webinars and workshops are already being advertised, and Pen Arts has hosted two musical events. On the evening of June 23 following the board meeting, the board and many local attendees were treated to a musical concert by pianist Grace Reid, violinist Simone Shuffet, and cellist Romain Olivier Gray. On Saturday afternoon, Aug. 4, neighbors were treated to a piano performance by Cameron Fuhrman, a doctoral student in piano performance at Eastman School of Music.
On Sept. 1, Pen Arts was the venue for a reception given by friends and relatives of centenarian and World War II code breaker Angeline Nanni, celebrating her birthday and honoring her accomplishments. On Sept. 7, our newly renovated gallery space will be open to the public as part of the Dupont Circle First Friday Art Walk.
The flower that is our organization continues its struggle against the weeds that seem determined to asphyxiate it. There is a crisis of leadership at the branch and at the national level. An issue that has been raised by branch presidents is that it is difficult for them to find members willing to serve as an officer.
At the national level, several key offices remain unfilled. While applications for new members continue to be submitted, renewals of membership continue to decline. While cost-cutting measures have been severe, expenses for goods and services continue to increase.
And then there are the big surprises. In March, the League received a property tax bill for the tax year Oct. 1, 2017, through Sept. 30, 2018, in the amount of $32,632.16 — of which half was due and paid in March and the second half to be paid in September. On Aug. 14, the League received a revised property tax bill (prompted by an earlier inspection of the premises) for the same tax year of $49,275.40 due in its entirety by Sept. 15. Of course, this action is being challenged on several levels — but a major WEED.
One final weed that I will mention is negativism. I am not a Pollyanna, but I do believe that most hardships (read "weeds") can be overcome by hard work, courage (out of absolute necessity the Board of Directors has voted to increase dues for next year by 42 cents per month — that is $5), and a positive attitude. I trust that all of the members of the National League of American Pen Women, Inc. believe in this organization as strongly as this administration does.
— Evelyn Wofford