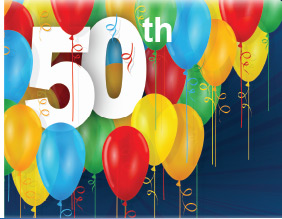 The NLAPW 50th Biennial will be hosted at The Darcy hotel, 1515 Rhode Island Avenue NW, in Washington, D.C., the home of our nation's Capitol and the home of our historic Pen Arts Building and Pen Arts Gallery.
Three full days of events are planned for the 2020 Biennial, beginning at 8:30 a.m. Friday, April 24, and ending at 7 p.m., Sunday, April 26. Registration will be Thursday, April 23, 5-7 p.m. and Friday, April 24, 7:30-8:30 a.m.
A group room rate of $178 plus tax has been negotiated for the event — a bargain for the D.C. area. Guests can call 202-232-7000 and reference the NLAPW room block to secure the group rate or use this link to reserve rooms: bit.ly/2020Biennial (note: this will redirect you to the hotel page).
The 50th Biennial art judge will be Dr. Barbara Wolanin. She served as curator for the architect of the Capitol for 30 years, managing conservation of murals in the U.S. Capitol and Library of Congress. She has juried all-media exhibitions for the Art League, the Women's Caucus for Art, the Wayne Art Center, and other groups.
Celebrate our 50th Biennial and 123 years of the National League of American Pen Women, Inc. Before or after our Biennial, visit D.C.'s historic buildings, museums, sculptures, art galleries, zoo, and award-winning restaurants.
Throughout this issue of The Pen Woman, you will find the Biennial registration form; a proposed schedule of events; the Biennial contest rules for art, letters, and music; and other pertinent information.
As more details become available, they will be posted on this page — stay tuned!