---
The Pen Woman, Winter 2019:
Stephie Rae Grenier: Soothing with Harmonic Frequencies
By Kathy Pate, National Music Chair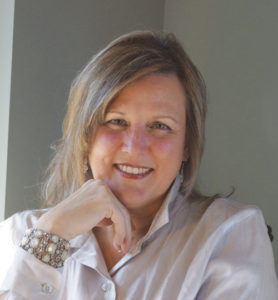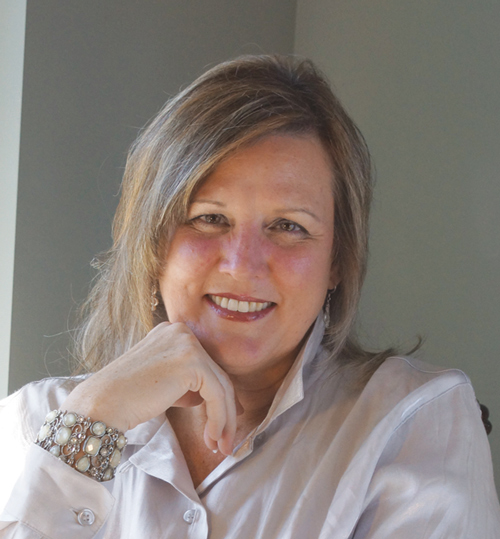 Music has always been central to Stephie Rae Grenier's life. She has been singing since she began talking; took up piano at 7, clarinet at 10, guitar at 12, and sax in high school and college; and majored in voice performance at University of Wisconsin-LaCrosse. She also played clarinet and percussion in the orchestra, and clarinet and tenor sax in the marching band and the alumni band.
---
The Pen Woman, Winter 2016:
Dr. M.J. 'Sunny' Zank: A Radiance of Accomplishment and Service to Music
By Virginia Franklin Campbell, Music Editor, and Verne D. Campbell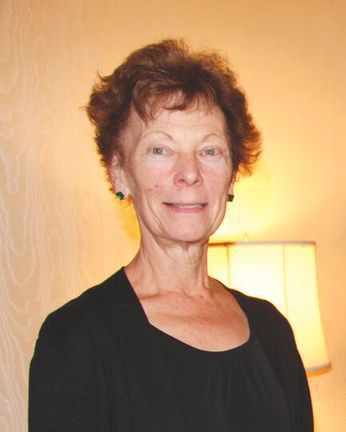 Dr. M.J. "Sunny" Zank, national music chair, is an inspired composer, a gifted violinist who has played in orchestras on several continents, an acclaimed university professor, and a highly skilled administrator who has held many diverse positions. It is impossible to fully capture in a single, brief article the breadth and depth of study and the multiplicity of experiences that she has had.
---
The Pen Woman, Fall 2016:
Nancy Bloomer Deussen: Determined, Devoted, Distinguished
By Virginia Franklin Campbell, Music Editor, and Verne D. Campbell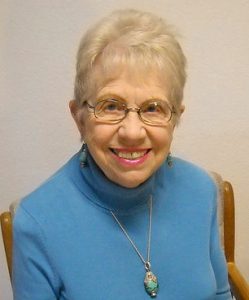 Nancy Bloomer Deussen, whose composition for orchestra, "Trinity Alps," won first place in NLAPW's first conferring of the Vinnie Ream Awards, is a woman of incredible talent, a survivor, and a devoted wife and mother, all while being a humble and engaging woman.
Nancy was born and raised in New York City. Although very poor, her father was a musician and worked in the recording industry. That would play significantly in Nancy's early years, as he offered free recordings to her music teacher in return for piano lessons.
Nancy's mother, Julia Van Norman, was also a friend of George Gershwin, which undoubtedly left an impression on Nancy's young life. Her father also taught her music notation, and she wrote her first composition for piano at age 11.
"I always knew I was a composer; I was born with perfect pitch*, which is inherited. I started playing melodies by ear on the piano at about age 4 or 5, and started 'official' piano lessons at age 6 or 7," she says.
Read the full feature about Nancy…
---
Music Member Profiles
Eugenie Rocherolle
Connecticut Member at Large Eugénie Rocherolle received extraordinary recognition in Huntsville, Alabama when Mayor Tommy Battle proclaimed Feb. 26, 2016, "Eugénie Rocherolle Day." Eugénie was commissioned by the Huntsville Alabama Music Teachers Association to compose a suite for the organization's 20th anniversary. Read more…
Other achievements:
Eugénie Rocherolle received a Foundation Fellow Award from the Music Teachers National Association in New York. Sponsored by the Connecticut State Music Teachers Association, the award was in recognition of Eugénie's many years as a composer whose piano collections have been used by teachers, students and independent pianists of all professional levels. Her publications are distributed internationally.
Eugenie, a graduate of Newcomb College of Tulane University with a year of study in Paris, began an early publishing career in choral and band music, soon followed by a prolific output of piano repertoire and more recently, several works for chamber ensembles. Her commissions include piano, choral, chamber and chorus and orchestra. She has received a number of prizes from Pen Women in past Biennial competitions for choral, piano and chamber music. A list of her works can be found on her website, www.rocherolle.com.
---
Candace Long, NLAPW Past President
Candace Long, winner of the 2012 NLAPW Biennial 1st Place Music Composition Award, has been in the Arts & Entertainment sector for 40 years: as a Performer, Writer, Composer, Theatrical Producer, Entertainment Project Developer, Branding & Marketing Consultant and Arts Leader. She understands the calling and the struggles of the creative journey…and is an active spokesperson for Right-Brain thinkers.
As a Pen Woman, Atlanta Branch, GA, Candace is what's called a "triple threat:" she has earned classifications in Music, Letters and Art. Her theatrical musical, A Time To Dance, was originally produced in 1989, and has won 11 musical awards to date, including 3 from Billboard Magazine. With the help of investors and a cast and crew of 58, she re-staged the musical, intending to take it on the road. Unfortunately, her premiere date fell on the ill-fated September 11, 2001. The events surrounding 9-11 forced the production company to close and left her financially and emotionally devastated. She entered a self-imposed 3-year "wilderness" asking soul-searching questions on how to survive the creative journey. She emerged to write her signature book, Wired For Creativity, and founded Creativity Training Institute to help others understand their gifting and how to navigate the journey.
She has been working on a new musical, auDEO: The Dance, initially staged in Atlanta in 2009.
Candace is called on by businesses to provide creative consulting services, discover new revenue streams, help leaders identify and develop right-brain thinkers, and provide processes whereby leaders can learn to discern a good idea from an inspired one.
Candace has served as Vice-Chair of Women In Film & Television International, President of Georgia's Women In Film & Television, the Georgia Film & Music Commission, and is a consultant for the Georgia Assembly of Community Arts Agencies. She has served the League as Atlanta Branch President, President of the State Association, 4th Vice President, and was recently installed as 2nd Vice President of the League's Board of Directors.
To help her better understand left-brain thinking, Ms. Long received the Executive MBA degree from Kennesaw State University's Coles College of Business in 2008.