Note from the Art Editor, Darlene Yeager-Torre: The art featured last week on "Art of the Week" was upside-down. I offer my sincere apologies to Deborah Anderson, and to all the blog followers, for this error and now show the quilt as it was meant to be viewed. You will also find additional, more detailed information on Anderson's technique.
---
Deborah Melton Anderson
Central Ohio Branch
Musings on the Bounty
44" X 38", Quilted by machine
www.debanderson.net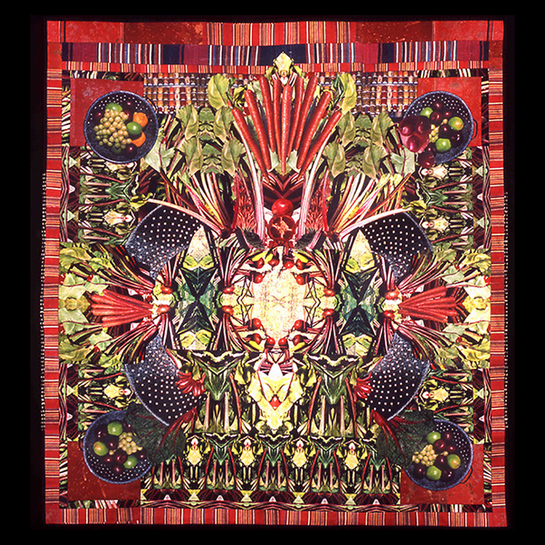 Images on this quilt are transferred to cotton fabric by applying heat and pressure, a heat press, used for T-shirts. The photographs are transferred to special transfer paper using a color laser copier. The images are then collaged to complete the design in readiness for a single press, since the transfers are semi-translucent. The final step is to make the quilt "sandwich" (front, center batting and back), stitch through all layers, and bind the edges.