Judith (Judi) Polivka Betts
Batton Rouge – New Orleans Louisiana Chapter
"Here I Come, Ready or Not"
Transparent Watercolor
judibettsaws.com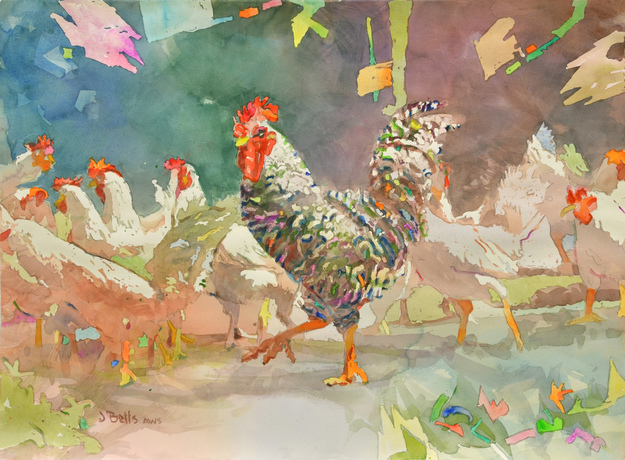 Judi Betts paintings are meant to illuminate life and stimulate discussion about subjects and scenes found every day. She wants viewers to be awakened to see something old or new in a different way.
Betts utilizes flat area shapes to weave positive and negative shapes together. These are not "thing" shapes – such as a tree, they are usually patterns of light against a mid-tone or darker value. In her paintings they've become known as 'magical shapes'. They are edited and redesigned. Shape become visual arrows to help direct the eye, to add visual vibration to the painting's surface, or to combine several small shapes to make a more interesting pattern. Often shapes are used to create intrigue, orchestrate color, and create rhythm. She uses patterning to create vibration, direction, balance and mood.
Among many other honors, Judi is a signature member of the American and National Watercolor Societies. She is listed in WHO'S WHO IN AMERICAN ART. Her paintings are included in corporate, university, museum and private collections. When you visit her website, go to her biography to learn more about her achievements.