Anne Price Yates
Portland Oregon Branch
Seasons
20 x 16 Acrylic
www.annepriceyates.com
(also see Facebook.com/Anne Price Yates)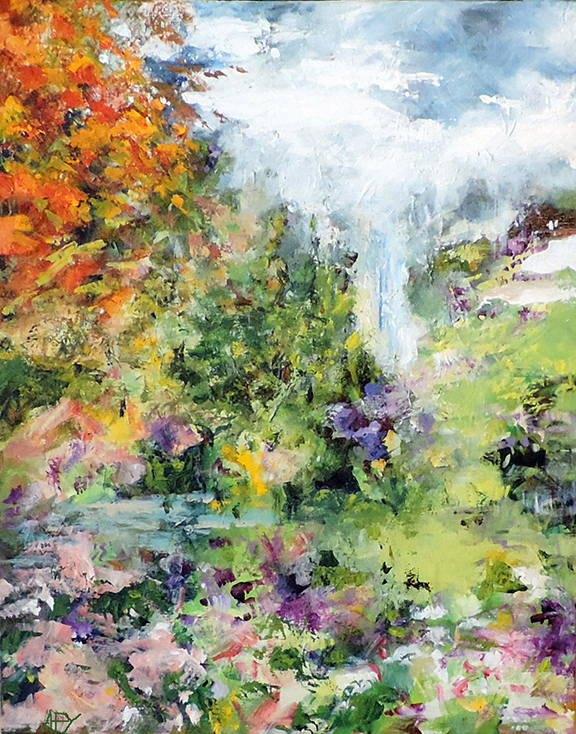 This landscape represents the seasons in a clockwise direction. Fall is upper left, then winter upper right followed by spring and summer. Initially an oil painter of figures and landscapes, Anne Price Yates now paints more frequently with acrylic. In the Portland cold, rainy winters ventilation is not as easy as opening a couple of windows so acrylic paint is a safer medium.
Be sure to visit www.annepriceyeats.com to see more of Anne's work.
Also see Facebook.com/Anne Price Yates.