Beatrice Doone-Merena
Boca Raton Branch NLAPW
"Beauty Veiled"
Oil on Canvas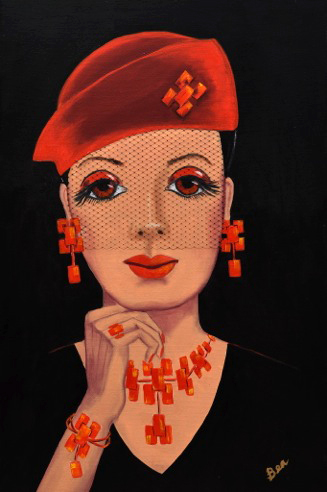 Beatrice Doone-Merena is a contemporary realist artist who has mastered Renaissance oil painting techniques to which she adds her unique contemporary perspective, lively sense of color, and bold compositions.
Doone-Merena was inspired to create a relaxed version of beauty with "Beauty Veiled" by a love of portraits. She wanted to break away and create a fun interpretation of the traditional portrait.
See more of her work at: www.beadoone-merena.com