Diane L. Lawrence
Topeka, Kansas Branch
Watercolor
www.dlawrence.faso.com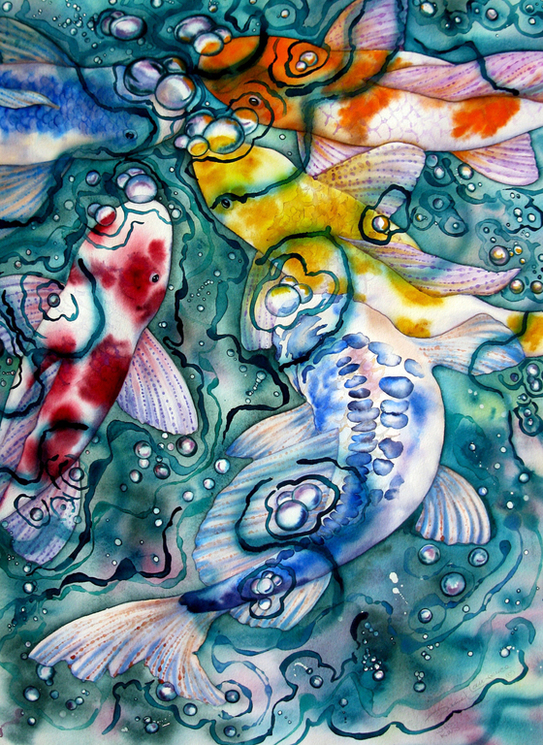 Diane's focus as an artist has always been color. She tries to achieve colors so intense that the viewer is drawn to the artwork like a moth to a flame. Nature is her inspiration because of so many surprises in color and pattern. The purpose of her paintings is to make us more aware of the beauty of our surroundings.
Originally from St. Louis, Missouri, Diane graduated from the Kansas City Art Institute with a B.F.A. in Painting and Printmaking. After the Art Institute she went on to earn a teaching certification from the University of Missouri in Kansas City. Her teaching experience began in the public school system of Independence, Missouri. After moving to Kansas in 1975 Diane continued teaching in her studio as well as other venues. She has taught workshops and given demonstrations in Kansas and Missouri in Silk Painting and Watercolor. Because of her experience, Diane was selected as an instructor for Silk Painters International Conferences in 2010, 2012, 2014, 2016 and 2018.