Mara Viksnins
Pensacola Branch
Dancers
16" X 20" Acrylic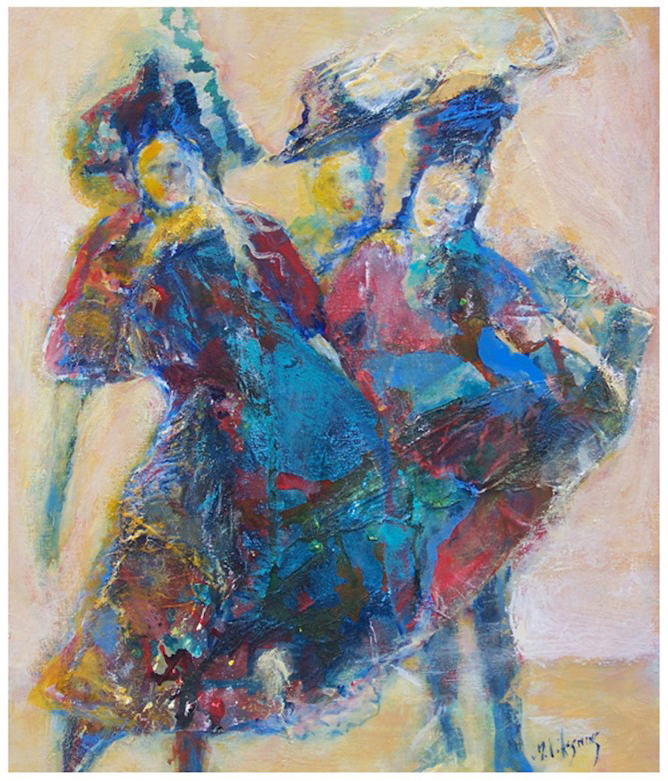 Mara Viksnins received her art degree from the University of West Florida twenty years ago. It has always been her belief that one needs to strive forward by creating new and exciting works.
Recently, she has rediscovered old works and given them new life. One work was a mixed media piece called "Dancers 1," which was juried into/first displayed in an earlier NLAPW Biennial. The Pensacola Branch published an art and poetry book called Nobis: Making Others See in 2016 and used that work for the cover.
Now, fast forward to a call to artists for a juried show called "Digital Schmigital." Obviously, this show required a digital work. Viksnins had never entered a digital show, so she challenged herself to create a digital representation of "Dancers." She was honored to have her digital representation accepted into the show: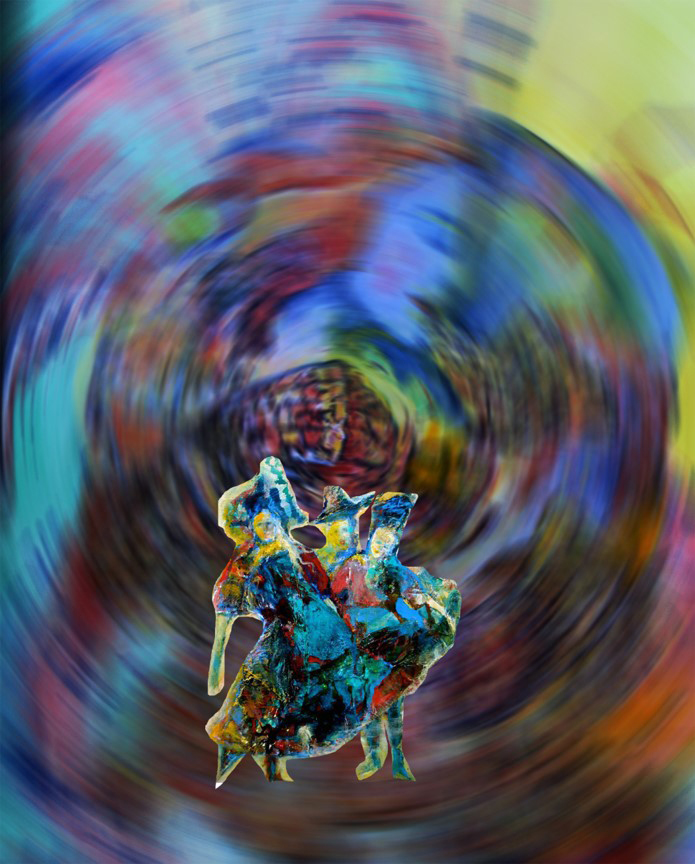 Viknins quotes Henry Ward Beecher in explaining the moral of this story: "Don't forget those old works that set you on fire the first time! 'Home should be an oratorio of the memory, singing to all our afterlife melodies and harmonies of old remembered joy.'"
---
Attention Pen Women! We'd love to see your best work for possible publication as Art of the Week. Please review the general submission guidelines on our web site and send only one work per email as a low resolution file. Put Art of the Week Submission in the subject line and provide the information seen in the posts (title/medium/name/branch). Your submission may then be made to Darlene Yeager-Torre at arteditor@nlapw.org. Thank you!